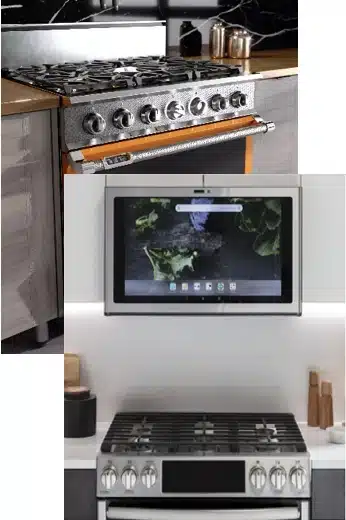 The holidays are a great time to show off your new kitchen appliances.   Your brand-new space will be the place for your friends and relatives to gather at your holiday parties, get-togethers and dinners!   However, as with any deadline, great planning is key to reach the completion goal.   Let Capital Distributing's experts help guide you through the selection process to plan the perfect kitchen appliances for you and your home. 
Consider Your Options
With today's appliance selection comes multiple options for cooking, refrigeration, cleaning, and outdoor living.   Consider what you want from your kitchen's appliances, such as how you cook and what fits your lifestyle.  The home of today features smart appliances such induction cooktops, Wi-Fi connection in wall ovens to pre-heat your oven on the way home, refrigerators that alert you when your family has left the door open or needs a new filter.   Check on your dishes, laundry, or dish in the oven from your cell phone.   Stream movies from vent hoods that also have cameras to share your cooking experience through video chat.  Deciding on style and features will help narrow down over 70 appliance brands Capital Distributing carries. 
Think About Space
A major pre-install mistake many people make is buying an appliance without ensuring each piece will fit.   While most people measure for range and wall oven sizing, many forget about the refrigerator and must start from the beginning when they find out their chosen brand doesn't have a matching fridge that would fit in their homes.    Measure for each type of appliance you will be purchasing, including height allowances for feet and stands.   This will save you time when exploring your options.   For added insurance, Capital Distributing offers pre-installation.  We will send out an expert to your home to ensure your chosen appliances will fit in your space before we install them.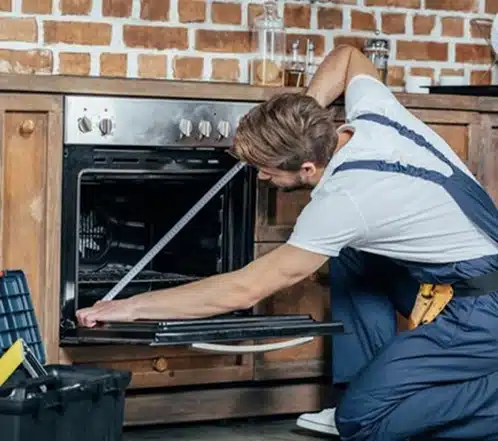 Color And Design
Once you know what you are looking for in our appliances and what size they should be, it's time to decide how they should look.   Will they be timeless stainless steel or brightly colored as a focal point in the kitchen? Will they boast professional handles, or will they have a sleek modern tubular design?   Deciding on a general style will reduce your choices and keep from getting overwhelmed.  Capital has many brands that offer color and hardware customization to create the kitchen of your dreams. 
It's Time to Choose!
After you have chosen the style and features of your appliances, it's time to visit our award winning 18,000 sq ft showroom!   The Capital Distributing experts will help you choose the best appliances for your needs, space, style, and budget.   Call us today 214.638.2681