For a Limited Time Only: Receive a 5 Year Warranty plus 2 Free Accessories with the Purchase of a Gaggenau Package at Capital Distributing
See Store for Details.
Have Our Chef Cook For You In Our Gaggenau Studio.
Click Here to Schedule Your Gaggenau Cooking Demonstration at Capital Distributing
Baking & Coffee | Cooktops | Ventilation | Refrigeration | Dishwashers
Gaggenau has had plenty of time to build up a very special expertise: In our early production of enameled signs we acquired valuable skills for the manufacture of enameled ovens. Today, the typical blue Gaggenau enamel is a recognized brand and quality mark – and its recipe is a closely guarded trade secret.
Quadruple-glazed, thermally coated oven doors are anything but usual. For us, they are an indispensable requirement, because they ensure that much of the heat is reflected to the oven's interior and that the outer pane remains at a temperature of at most 65°C, even when the self-cleaning process runs at a temperature of 485°. This is ensured by our careful selection of materials and our perfect workmanship. Every time you touch one our appliances, you feel the legendary Gaggenau quality.
We have advanced our refrigeration technology relentlessly to satisfy the highest demands. Revolutionary technology and uncompromising design – unique in size and diversity. Gaggenau offers temperature-precise refrigeration technology that leaves nothing to be desired. Impressive features and high-quality materials ensure that everything from vegetables to cheese to wine is stored exactly as it should be. Foods keep their flavor and stay fresh longer.
Experience the Gaggenau Difference
A German appliance manufacturer offering a full line of unique high performance kitchen appliances and hoods www.Gaggenau.com/us/Click Here To Visit Manufacturer's Website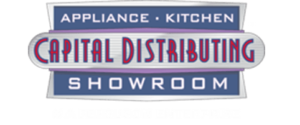 Showroom Location
2910 N Stemmons Freeway Dallas, Texas 75247
Phone: 214-638-2681 or 1-877-638-8800
Email Us: info@www.capitaldistributing.com