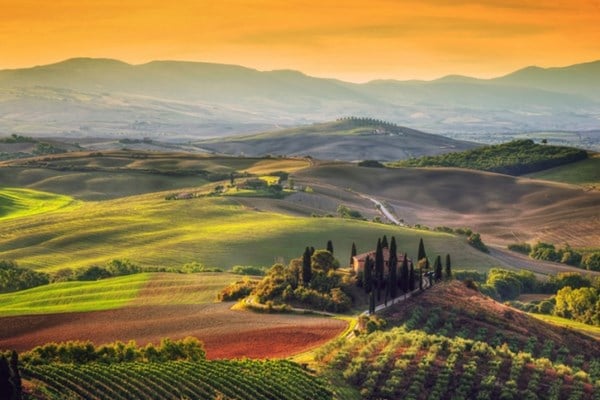 World famous for its delicious cuisine, its trendy fashion industry, luxury sports cars, diverse regional cultures, beautiful coastline and mountain ranges, Italy is home to luxury appliances such as Bertazzoni, Smeg, Fulgar Milano, Roma, Faber, Elica and Falmec.


A PROUD TRADITION
Food and cooking are essential elements of Italian family life. For more than 100 years, Bertazzoni's beautifully engineered cooking appliances have helped people all over the world bring the best home-cooked food to the family table.
MASTER SERIES Practical kitchen style and fine Italian design, Practical elegance, integrated vision and beautiful efficiency. With all the qualities you expect from Bertazzoni, the Master Series blends the best of a commercial kitchen-inspired ambiance, engineered with advanced technology and fine Italian style. It offers a wide choice of ranges, together with a comprehensive suite of machines matched by design to complete your kitchen.
INTUITIVE CONTROLS Designed to recall the style of commercial kitchens, the traditional, large round full metal knobs are satisfying to the touch and intuitive to use – They are designed to make it clear whether they are on or off at a glance.
ERGONOMICALLY- DESIGNED HANDLE The Master Series handle has been designed to help you create a bold, coordinated look across every appliance in the kitchen. The ergonomic shape of the bar section radius sits comfortably in the hand, ideally supporting the opening and closing motion of the range door.
COORDINATED DESIGN As well as being supremely practical, the Bertazzoni Master Series is also exceptionally good-looking. It has a style that's all its own, with a sophisticated color palette that transforms your kitchen into a work of art. Large, round metal knobs and commercial style handles define all the appliances, which are engineered for performance and beautifully styled. The pieces of the suite integrate seamlessly with each other and with your kitchen.
COLORS Finished in elegant Bertazzoni texture colors, the Master Series offers a striking and sophisticated look for your kitchen. This matt finish is tougher and more durable than conventional paint, as well as stain and scratch resistant. Available in a choice of the Colors of Italy collection, inspired by the landscape, fruit and vegetables and unique light of the Emilia-Romagna region.
To read our full article, click below..