Unveiling Two NEW Colors from La Cornue!
La Cornue unveiled two new colors at K/BIS 2015 in Las Vegas and these exciting new colors will be added to their permanent collection.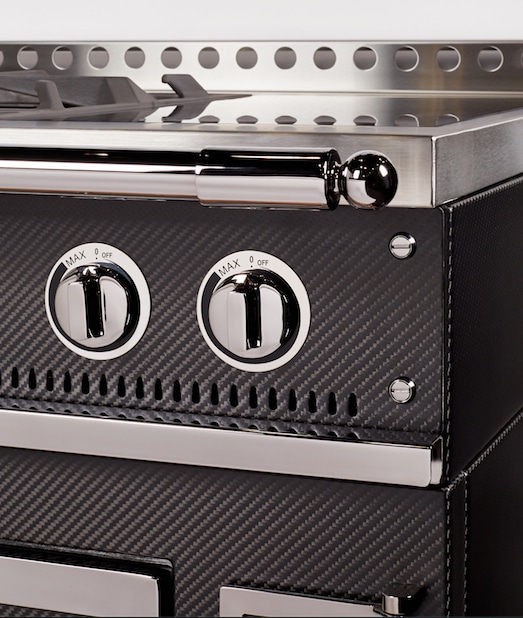 CARBON FIBER
The La Cornue Carbon Fiber is Available for Chateau 150, 180 and Rôtisserie at this time.  With panels made entirely of Carbon Fiber, this one-of-a-kind finish takes the bespoke La Cornue range to an entirely new level.
With the woven fibers creating a subtle pattern, the Carbon Fiber finish is made via custom molds and assembled by hand at La Cornue's atelier outside Paris.
Currently the finish is available on a Grand Palais 180, Château 150 and the Rotisserie, but additional sizes may be available in the future.   Retail on the Carbon Fiber Château 150:  $62,300 USD.
GREIGE
Greige is Available for all Château, 1908 and CornuFé products.  Responding to the  ongoing requests for more neutrals and tonal finishes, La Cornue created the Greige color which pairs beautifully with the Stainless Steel, Brass and Copper accent trims available.
All combinations are available now in the 1908 and CornuFê series and Château ranges are available to order with Premium Color pricing.
Visit Capital Distributing Appliance showroom in Dallas to see the La Cornue product on display~