BUY ONE GET ONE. BUY TWO GET TWO.
Come Visit Our Showroom and buy a range and choose one of the products below for FREE! OR buy a cooktop or rangetop plus a built-in oven and choose one of the products below for FREE! OR Buy a built-In refrigerator and choose one of the products below for FREE! Choose another cooking or refrigeration option and get a second free Viking appliance*
JANUARY 1, 2019 – DECEMBER 31, 2019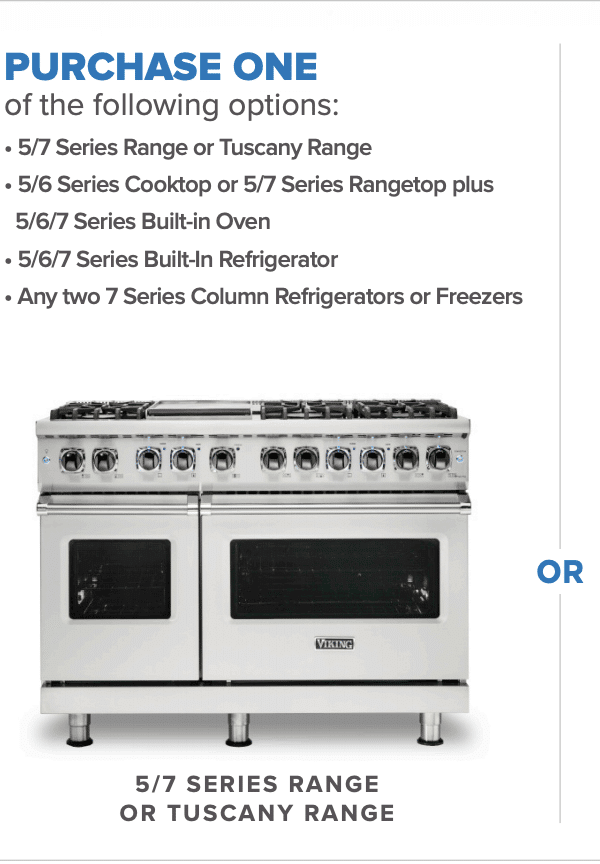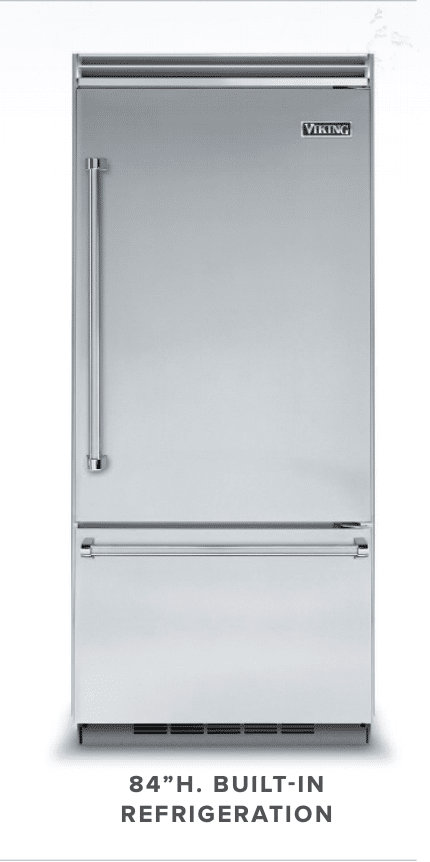 CHOOSE YOUR FREE PRODUCT(S)* AND SAVE UP TO $3,706 MSRP

*Limit up to two free products and one redemption per household, if purchasing qualifying cooking products and built-in refrigeration. Come Visit Our Showroom Today!
COME HOME TO A VIKING
2019 SAVINGS EVENT
JANUARY 1, 2019 – DECEMBER 31, 2019
Qualifying products include all Viking Professional 5 and 7 Series products, Tuscany, Virtuoso, and Outdoor. 5% Cash Back is a mail-in rebate. See back for details and exclusions.
Go online to vikingrange.com/home to complete information and upload sales invoices or mail this completed form along with a clear copy of your sales invoice to: Viking Home Rebate Offer C/O Viking Range, LLC 4960 Golden Pkwy Buford, GA 30518
Viking Kitchen Gallery
Viking offers complete ultra-premium kitchens and truly consistent design, while delivering the quality and performance that makes Viking the true market leader. Across all product categories, the knobs, handles, bezels, curves, angles, and lines all follow the same design cues – even the grain of stainless is the same from product to product. This enables the designer to create a perfectly harmonious kitchen.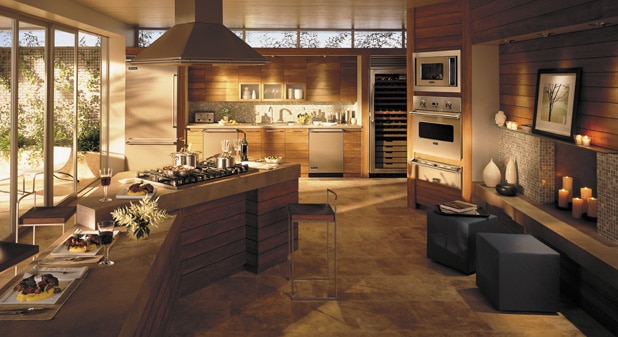 Professional Product Line
If cooking is everything, then the Viking Professional Series kitchen is everything you need. From cooking to cleanup to refrigeration – Viking delivers the ultimate in performance and design. You'll have the power, control, and capacity to cook any dish. And the convenience, features, and style to conquer any party.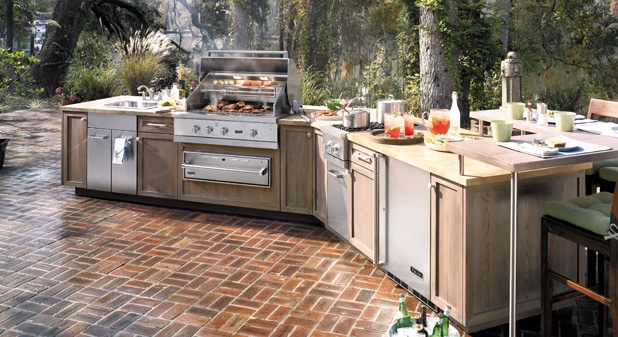 Professional Outdoor Product Line
The Viking Professional outdoor products offer everything you'd expect to find in a kitchen – except the walls. Of course, our heavy-duty gas grills are the pinnacle of barbecue, but you might be surprised to find products like warming drawers, undercounter refrigerators, and even vent hoods in the backyard. Mother Nature likes to entertain too.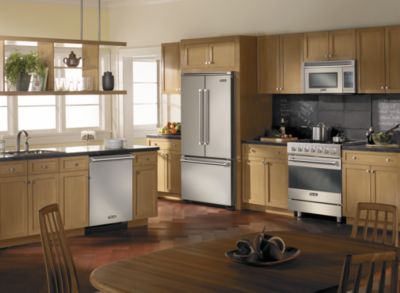 Viking 3 Series
Born from the Professional line, the new Viking line delivers genuine Viking performance with sleek styling and standard sizes. Whether you're just starting out or redesigning your entire kitchen, here's your chance to inspire instead of aspire. From ranges and ovens to refrigerators and dishwashers, the Viking line offers outstanding power and features, with products to complement your style
Virtuoso Product Line
Born from the Professional line, the new Viking line delivers genuine Viking performance with sleek styling and standard sizes. Whether you're just starting out or redesigning your entire kitchen, here's your chance to inspire instead of aspire. From ranges and ovens to refrigerators and dishwashers, the Viking line offers outstanding power and features, with products to complement your style