Experience the New Modernist Collection by Dacor at Capital, Friday, Aug 11th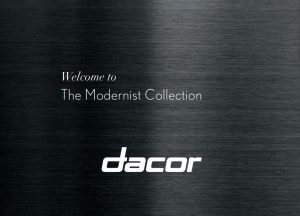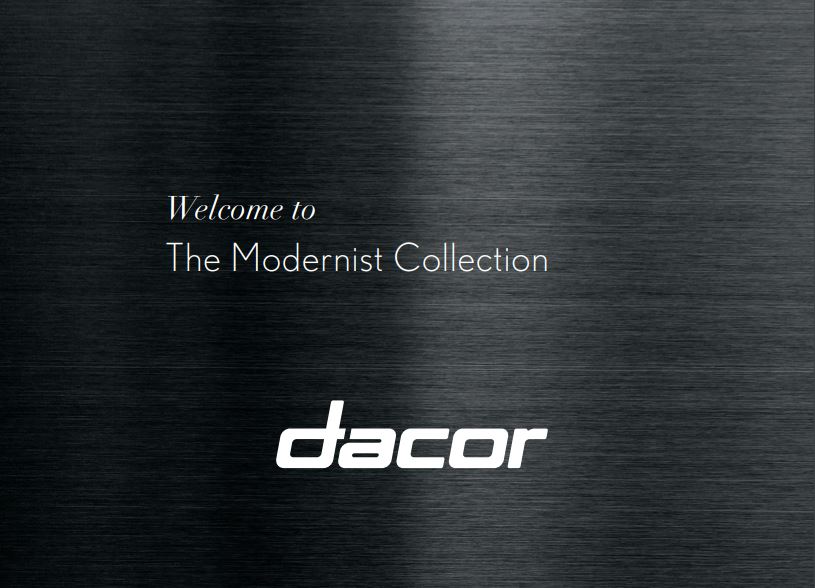 COOKING
The Modernist Collection by Dacor. While everyone else has been busy obsessing over the size of their BTUs, we've been busy transforming the way you cook. With innovations that are faster, healthier and better, like built-in steam-roasting and steam-baking, induction cooking, speed convection, healthy-fry technology and yes, the power of 22K BTU dual-ringed brass burners. The Modernist Collection of cooking tools are beautiful, sensual and entertaining, inspiring the imagination and giving you the confidence to throw out the recipe and experiment at will, making every meal a command performance.
COOLING
The Modernist Collection of cooling tools is the most advanced way to preserve food and ignite conversation. With revolutionary innovations like seamless 3DLighting, stunning all-stainless-steel-wrapped interiors, dual door-mounted cameras, discretely placed water dispenser and Dual Icemakers with Cocktail Ice—you will get a glimpse of the future every time you tap open the doors.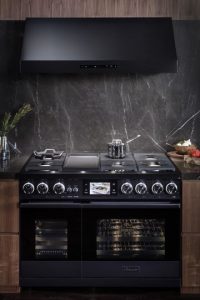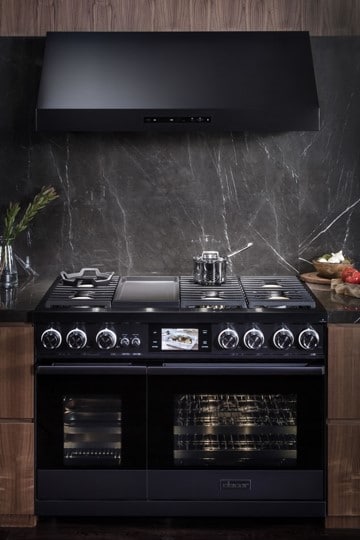 CLEANING
When it comes to dinner we say the more the merrier, and the same goes for cleanup. With the capacity to hold up to 14 place settings and the largest cleaning zone available, innovations like WaterWall and Zone Booster technologies in the Modernist Collection of cleaning tools ensure that when the AutoRelease door pops open and the steam rushes out, every pot, pan, plate, glass and dish is ready for the spotlight.
WINESTATION
The WineStation® is the first automated, temperature controlled, four-bottle wine dispensing and preservation system for the home. The connoisseur can choose the right wine and just the right amount – a taste, a half glass or a full glass – with the touch of a finger. A perfect addition to your home, in the kitchen, bar, den, game room or wine cellar, the WineStation maintains the freshness of your favorite wine selections for up to 60 days without the loss of flavor or natural aroma.


WINE CELLAR
The quality of your wine depends on the control of light exposure, air humidity and storage temperature. The Heritage Wine Cellar maintains cellar temperatures, thereby creating an environment where your wine can fully develop. The shelf components are purposely constructed with beechwood. This design takes advantage of the wood's natural vibration absorption properties and inhibits label abrasion typically associated with metal wire racks. The EasyGlide™ shelves effortlessly slide forward – there's no need to reach inside to access your bottles.
Available in both single zone and dual zone models to match the temperature needs of your wine varieties, the Heritage Wine Cellar holds up to 46 bottles (750 ml). Your bottles are easily visible through the large glass viewing door, and you can choose left or right door hinge configurations to accommodate your space.
RSVP Recommended
RSVP to info@capitaldistributing.com or 214.638.2681